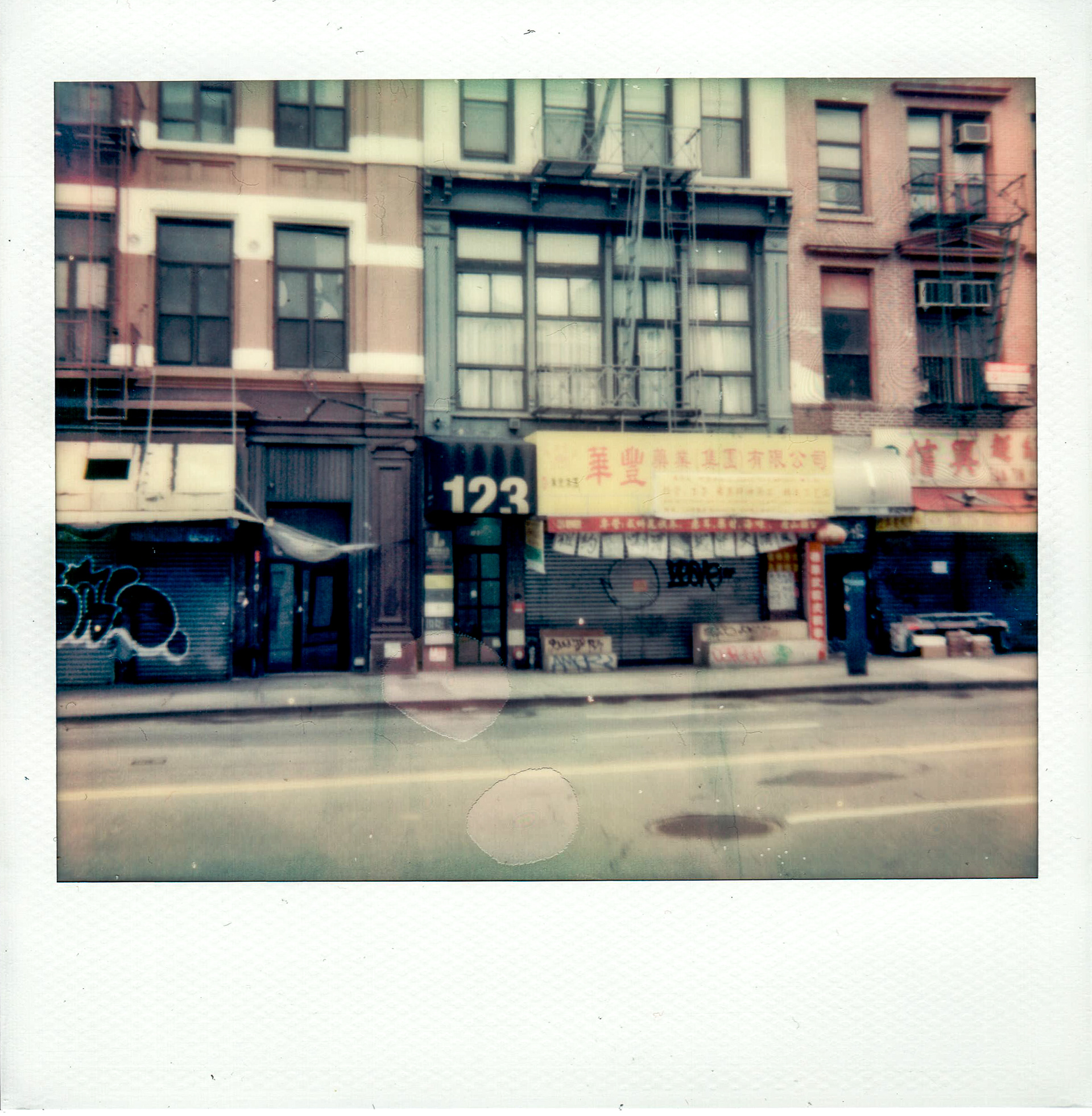 It was the final week of March as the news continued its hail storm of updates and discoveries pertaining to the virus that has now brought the world's superpowers to a sputtering halt. I live in southern Brooklyn and have been watching the changes occur and increase in severity. First, a friend questioned if it would be safe to come to visit me from Connecticut. Then, I noticed a few more people covering their faces out in public. Now, by April 2nd all nonessential businesses have been closed, social distancing is expected, and
 the NYC Department of Health has encouraged masturbation
.
The idea to walk through lower and midtown Manhattan came after I took my camera with me to the grocery store one day in mid-to-late March when the streets had become so silent I could now hear the train's doors open and close with their vaguely musical rhythm from the bed of my 4th-floor apartment blocks away. After seeing my own neighborhood I decided that I needed to go see a Manhattan that had fallen silent under siege.
I was supposed to be on a trip to Paris right now, sadly postponed, but instead, the plan was to take the D train to Grand Street then venture from there up to 59th & Columbus Circle (with gloves and a face mask of course).
When I first exited the Grand Street Station it took several minutes to fully comprehend that this was the same area it had always been. Seeing New York without its people is like seeing a person without a soul. It was like wandering onto a movie set on lunch break.
As small businesses have been forced to close all over the state, I began to worry about the local boutique businesses and artisans that carry the torch for the spirit of NYC. Their ingenuity and determination are the life-blood of this place. Small creators depend on the New York hustle to build their careers, so with that all coming to a halt it's taking the gig-economy and stock market with it. Stories from friends started to come in as they had to flee the city, as their leases expired and bills came in, after their shifts got canceled. Seeing the all-encompassing quiet made that panic so much more visceral. The closure signs all read similar things, the stories and apologies melded together into a mass of anxiety for the future of the city I had never seen so still.
As I was near the end of my planned walk, I was able to stand in the middle of the street on Central Park South and didn't see a driver in my whole 360-degree view as I turned around on the crosswalk.
At the close of my sobering eye-opening journey, I meandered through Central Park South finding a moment of solace in the familiar forsythia bushes, a flower the runs wild on the property of my childhood home in Connecticut. A silver bearded man was playing the fiddle for the occasional passersby. I stopped to listen as he carried on with a Gaelic tune. I smiled at him through my face mask. He suddenly stopped, "Do you play?"
"Only a little from when I was a kid" I responded into the empty sidewalk between us.
"Then do you see what I'm doing wrong?" he responded, gesturing to his chin-rest, "I play backwards! I play on the left side because I taught myself and didn't realize. I learned by ear." In those words, I found the spirit of the city I feared was suffering. I continued to listen to whatever stories he decided to tell as we talked about the squirrels, spring, and the spirit of music. " I learned to play an Eagles' song in a dream once. You see I had dreamed that I had woken up and snuck out of bed. I picked up my violin and ran it through three times and had gotten it down about 95%. So, when I woke up I did the exact same thing and I had it almost perfect, minus some fine-tuning. About 95% there... just like that."
In those moments I found immense comfort in the stranger who had decided to continue to create music amid crisis. When the inevitable topic came up he expressed his optimism for the world and didn't plan on stopping his songs.
"People know I'll be here. I used to, before all of this social distancing stuff, let the kids take my bow and violin and we'd figure out a kiddie song. You see it in their eyes when they first make that connection. That, if they move this certain way they can create beautiful music. I've had kids come back weeks, months, years later and they tell me that they've kept playing. I see that if only 7 kids have begun playing because of me then that's me doing my part in spreading the music."
Our conversation was then interrupted by a girl on a bike and her nanny. He stopped to greet her, he had seen her around and they caught up. I saw the inspiration and kindness he spread with each conversation, I saw the spirit that no crisis can rob this place of. He was the orchestra of the Titanic, except this city will not sink. I left with a reassurance of the resilience of my city and encouragement to fix my violin and get back into playing.
Washington Square Park: hints of spring popping up and no crowd to behold it.
This onset crisis has aligned with arguably one of the most beautiful times to live in NYC. Hordes of flowering trees and early spring bulbs have popped up as some form of solace sent from nature, like this determined tulip tree found in an empty alcove along 5th Avenue.
The New York State of Mind has not been crushed by COVID-19, it is what will help us survive it. To quote
 Carl Jung
, "No one should deny the danger of the descent …(but) every descent is followed by an ascent."
Or as one New Yorker put it: "We're New Yorkers We'll Kick Coronavirus' @$$!!" 
(article originally published on Medium.com, March 2020)