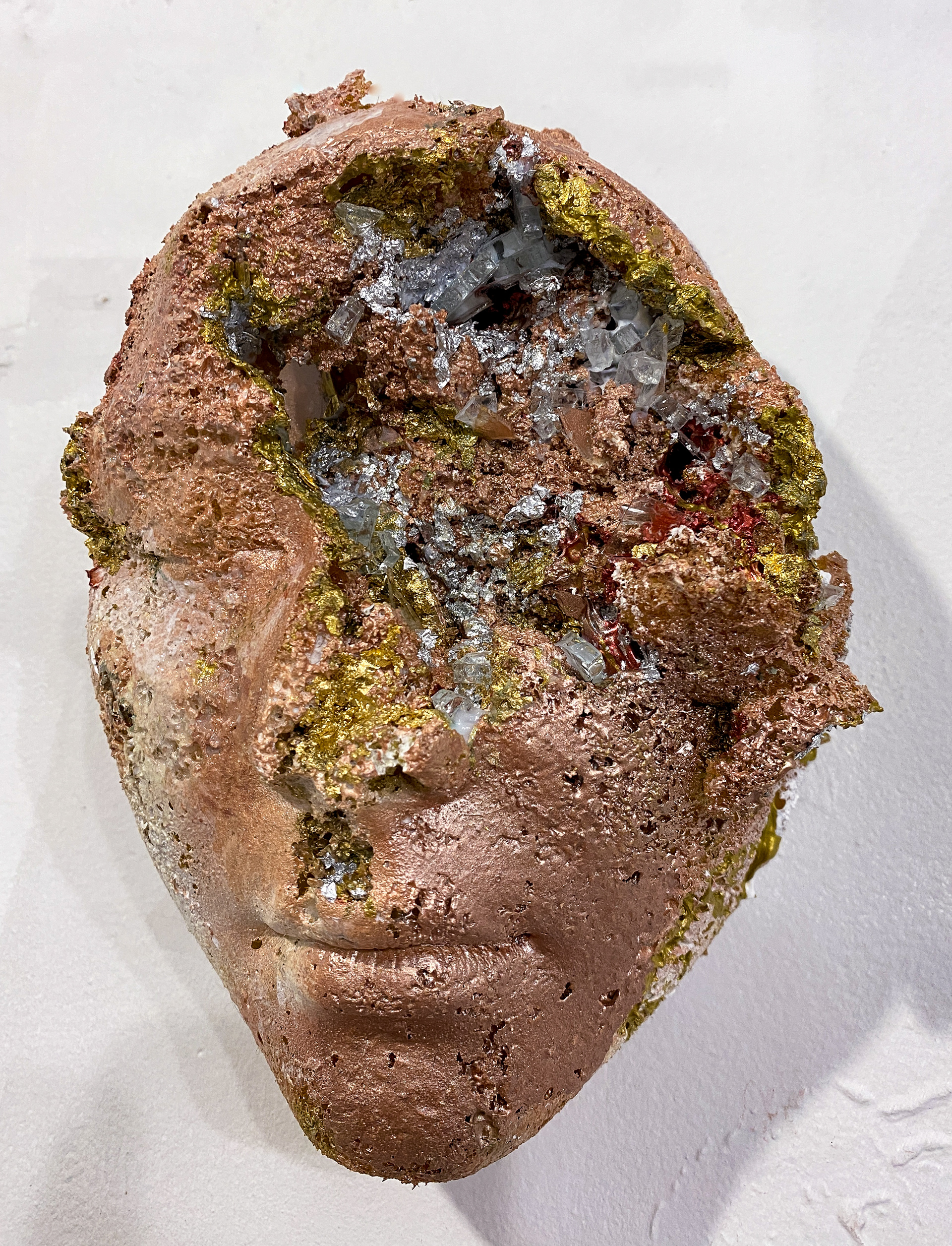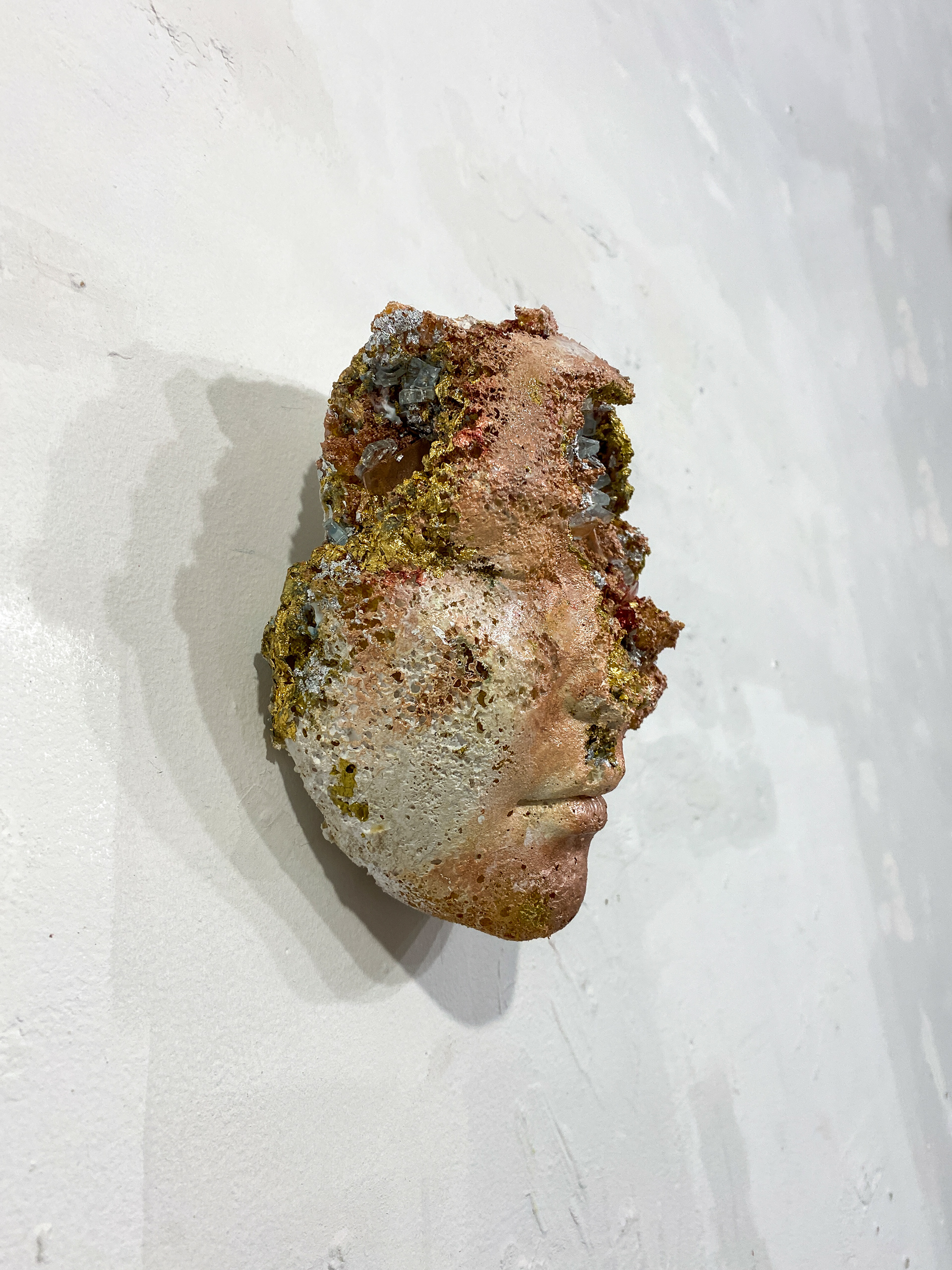 Pangea (Multitudes) 2020-2021 -- Insulation foam, acrylic, enamel, glass, gold leaf, silver leaf, and acrylic medium.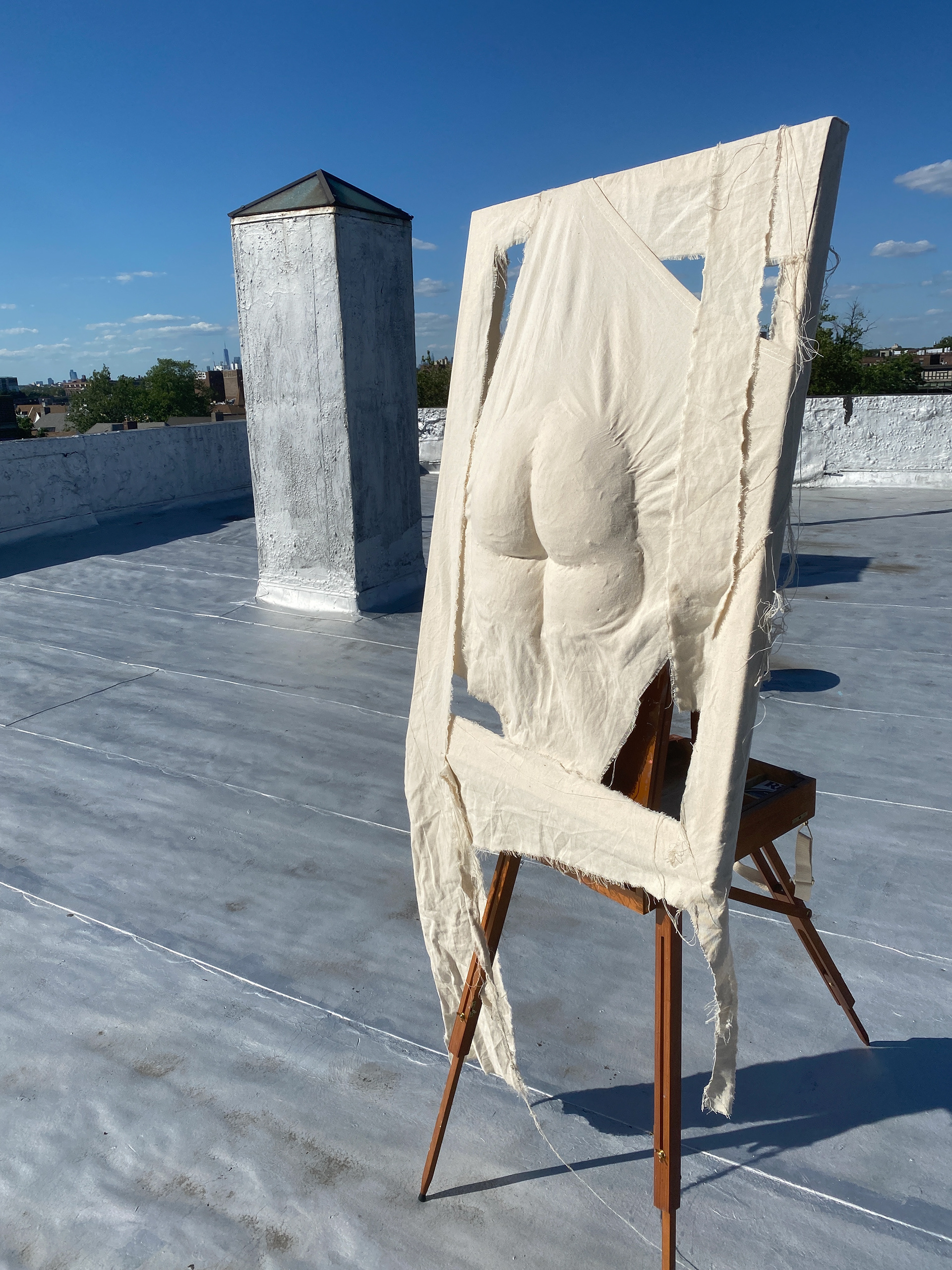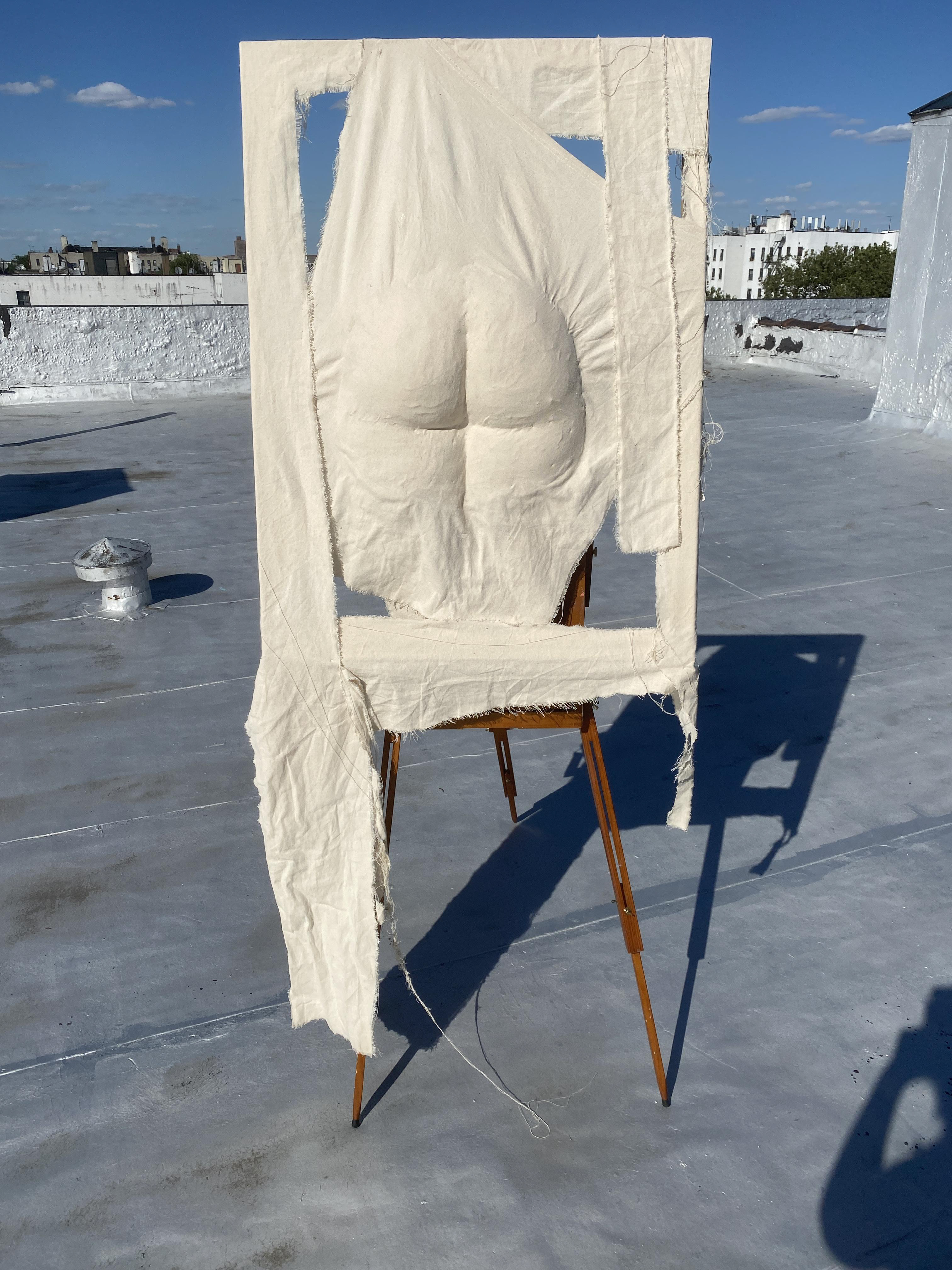 Suggestion of Presence - 2021- Canvas, Prop Foam, Latex, Gesso, Gel Medium,  Adhesive, Metal Pins, Framing Tacks, and Thread on Wood Stretcher.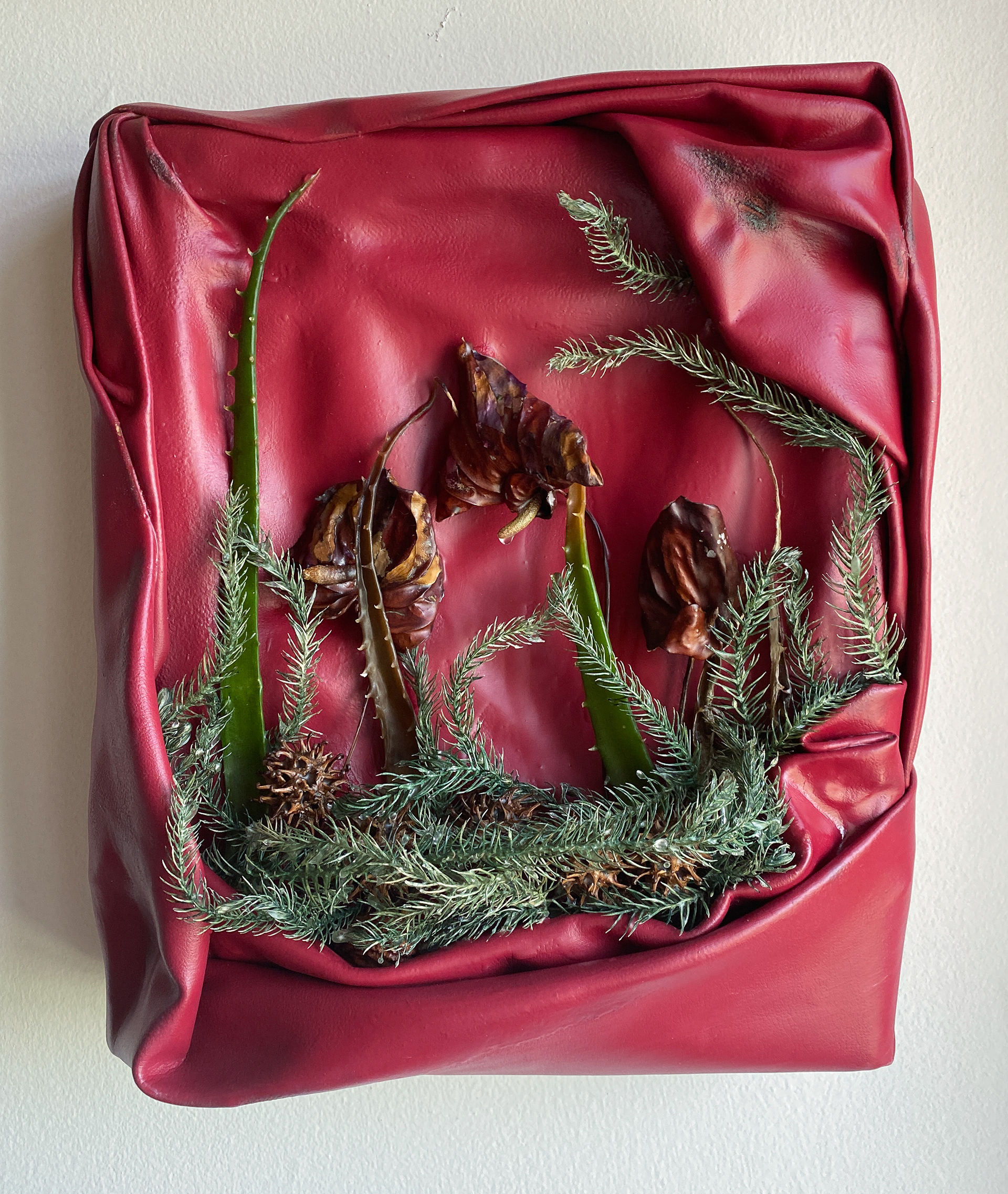 Dionysus' Eden - 2021 - Faux leather, Balsam Fir, Sweet Gum seeds, Peach pits, Aloe, Anthuriums, resin, paper, varnish, metal pins, framing tacks and epoxy on sunken wood panel.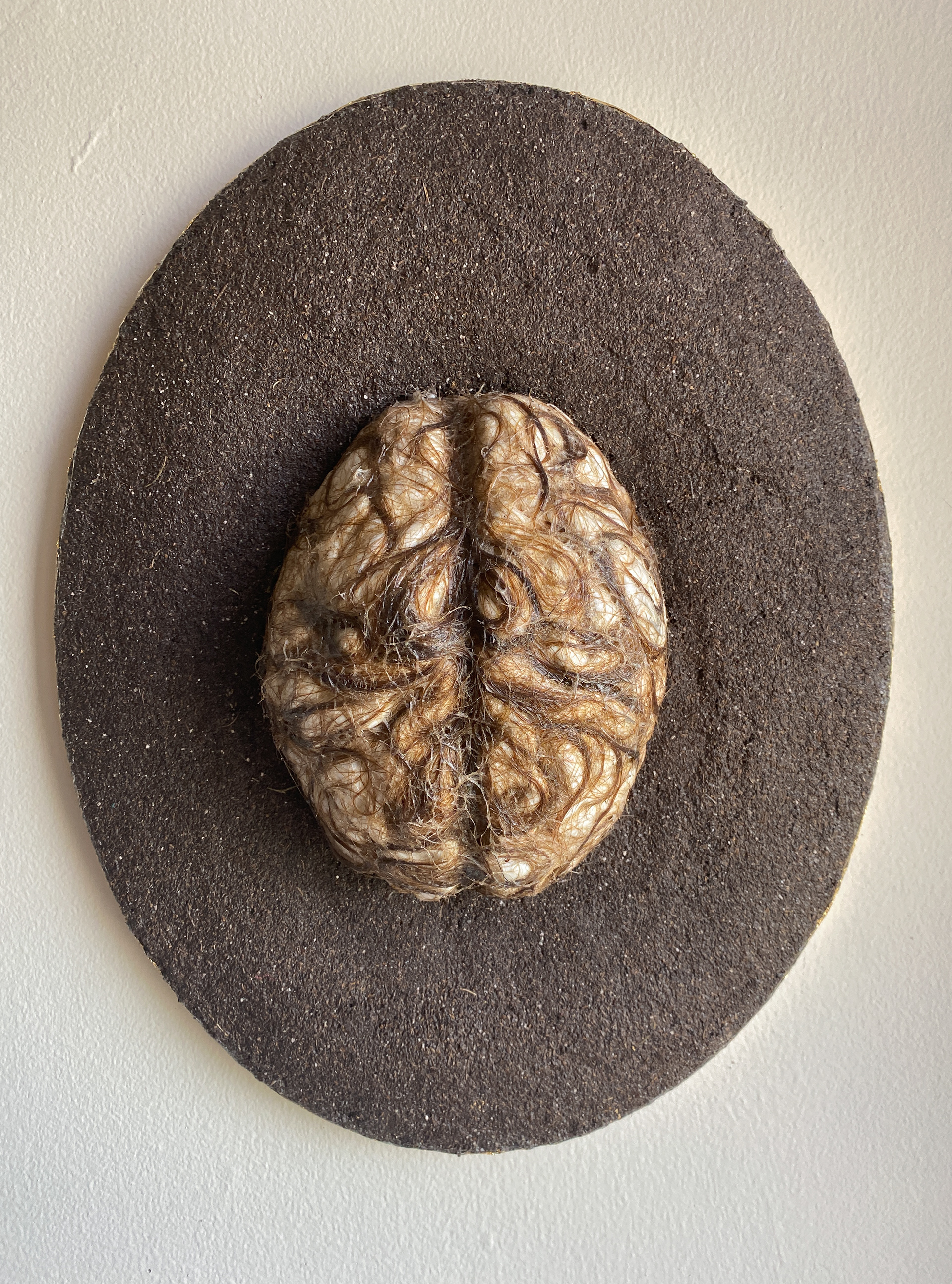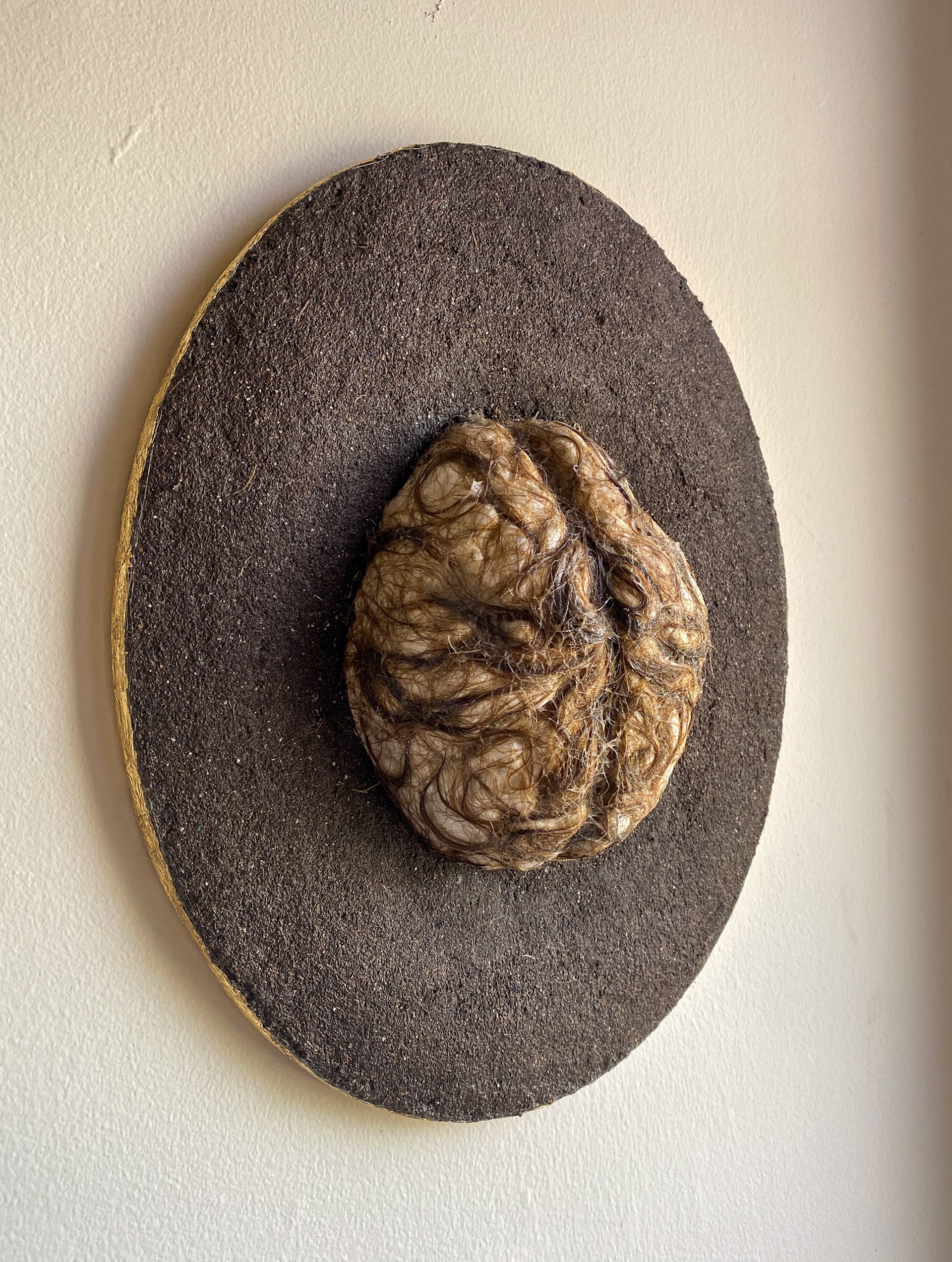 Terra (of Kin) - 2021 - Plaster, Human hair, soil, acrylic medium, gesso, artificial hair, caulk and gold leaf on canvas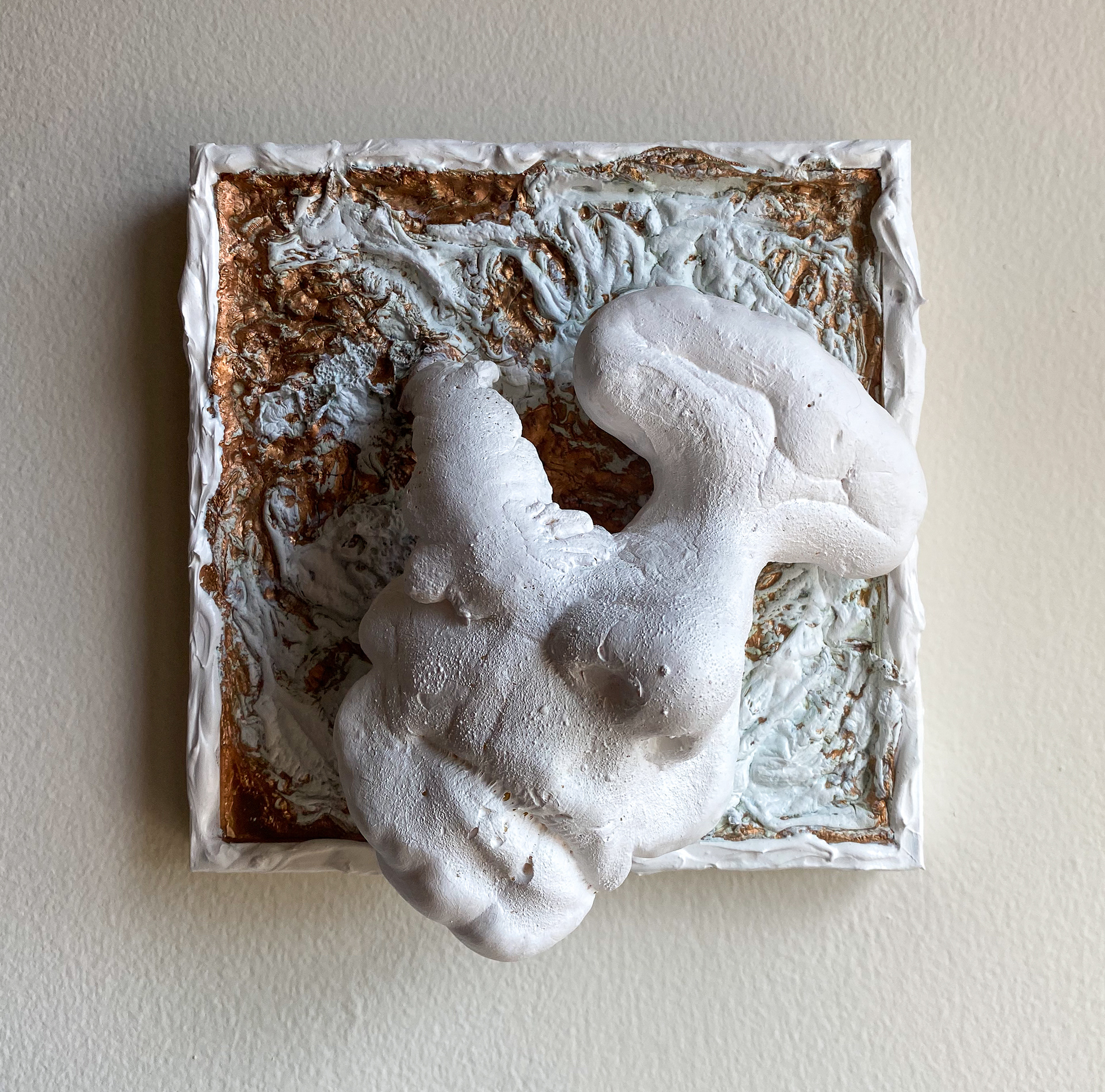 Grandma's Hands (Parts) -2020 - Acrylic, Gesso, Injection Foam, Oils, and Enamel on Sunken Wooden Panel